ALL NATURAL SUPPORT
FOR YOUR MEDITATION PRACTICE
We make our Avocado Green Meditation Pillow with fine GOTS organic certified cotton from India and generously stuff it with all natural plant-based buckwheat hulls. The pillow provides essential support to your spine for extended periods of comfortable sitting to help ignite your meditation practice. The pillows are inspired by our vision for a more sustainable world, which we believe begins in the home, with mindfulness and conscious living. As a Climate Neutral Certified® company, your Meditation Pillow comes with a net-negative carbon footprint, from our farms and factory all the way into your home.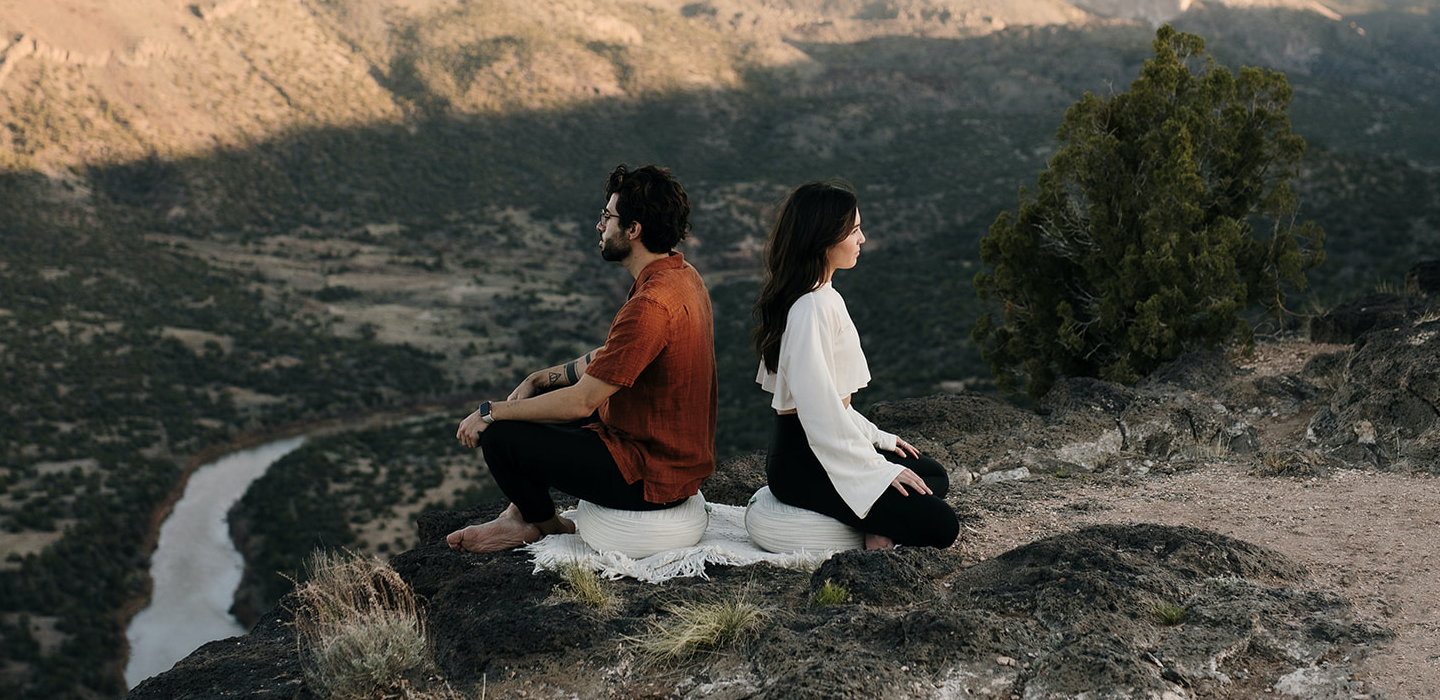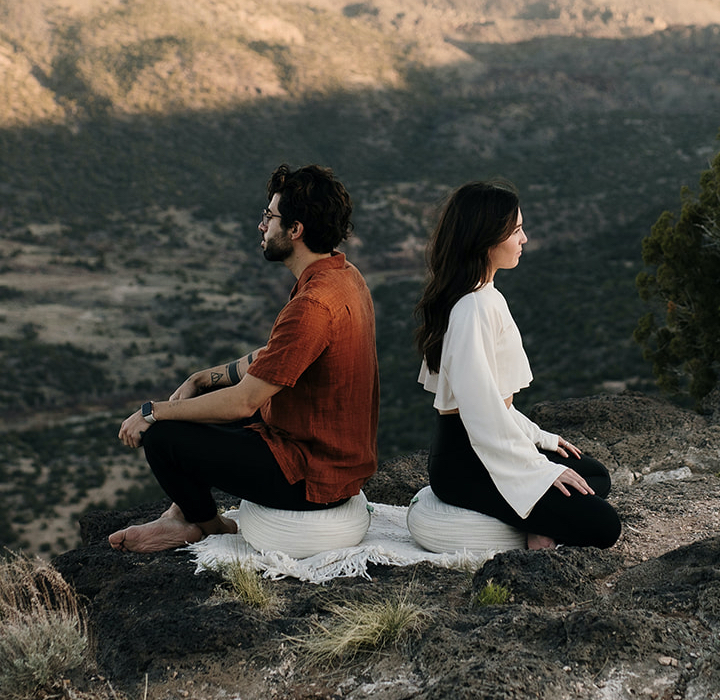 ORGANIC COVER
Our Meditation Pillow features a GOTS organic certified removable cotton cover for easy care. You can meditate with more peace-of-mind knowing we do not use flame retardants, chemical adhesives, formaldehyde, or phthalates. Why organic cotton? Because conventional cotton is a polluted crop. Organic cotton is held to a stricter standard and ours is responsibly and sustainably grown in India without pesticides, herbicides, and fertilizers. This is better for you, our family farmers, and the planet. Best of all, organic cotton delivers a luxurious finish, breathes easily, and wicks away moisture better than any synthetic.
VEGAN BUCKWHEAT FILL
All-natural buckwheat hulls fill our Avocado Green Meditation Pillow, creating a firm but comfortable base that adjusts to your body's curves. We cover the fill with an organic cotton inner liner, making them easy to remove and refill, so you can always keep your pillow fresh.
CARE-FREE
Spot clean your pillow with a damp, white cloth, allowing it to air dry in a sunny, breezy spot. We don't recommend washing our Green Meditation Pillow in the washing machine. We don't advise using bleach or other harsh chemicals either.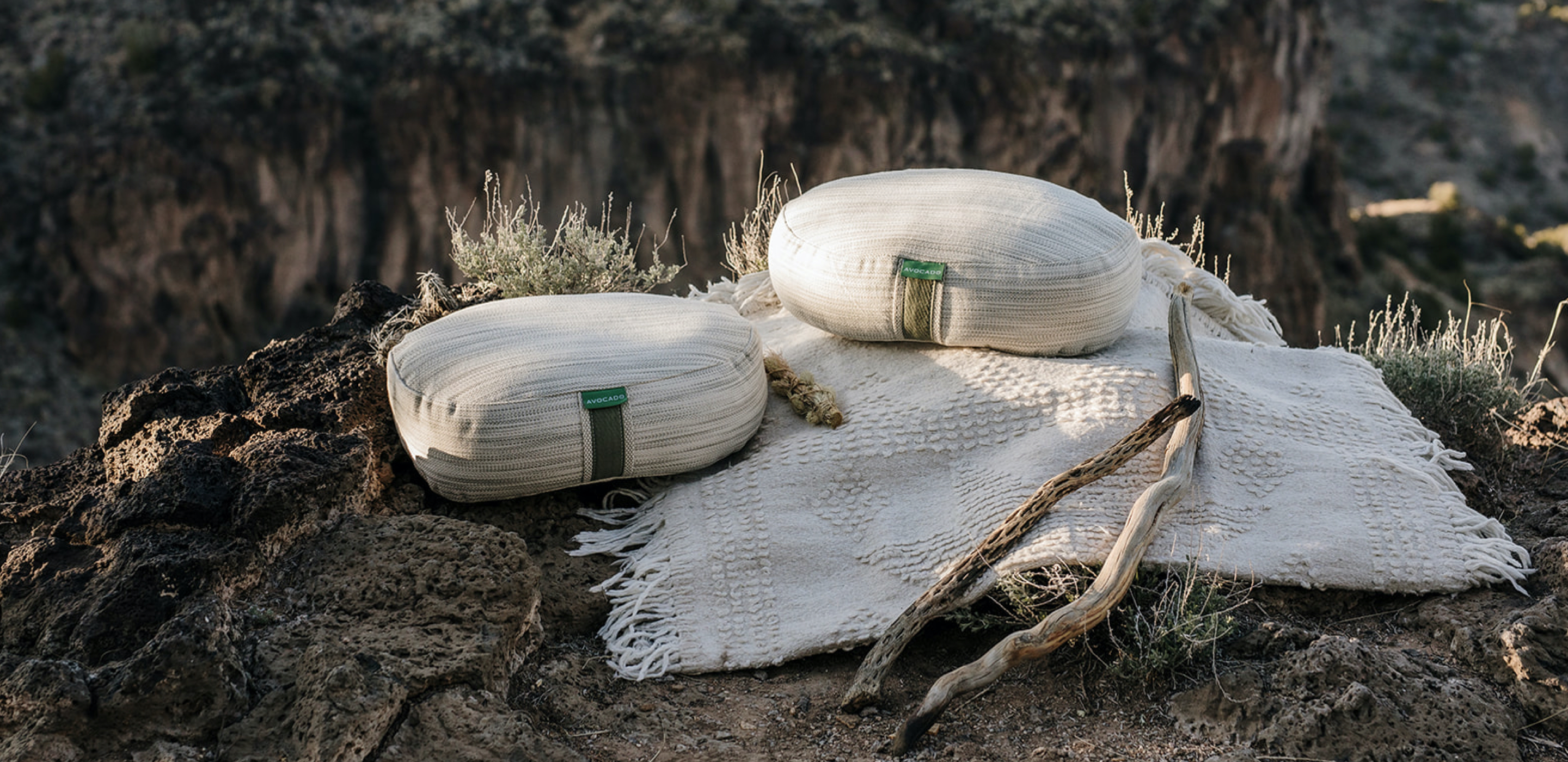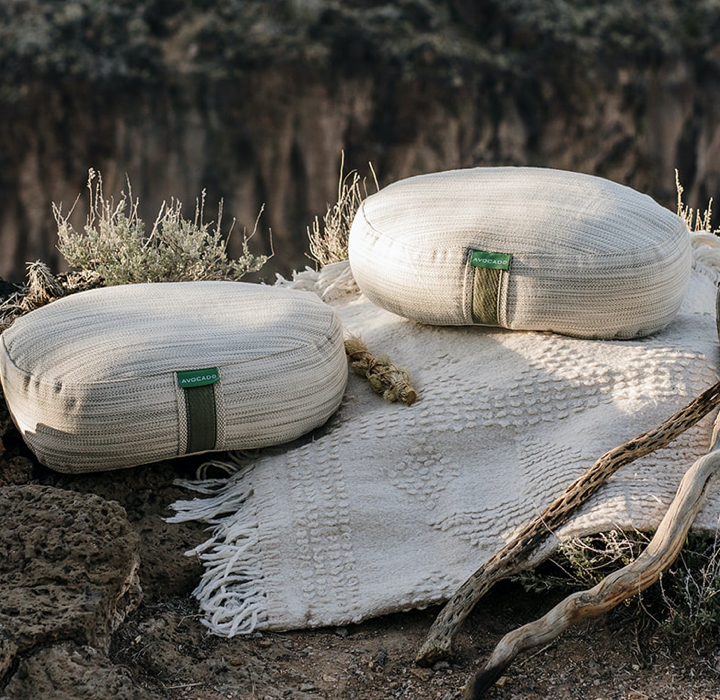 RADICALLY HONEST PILLOW SPECS
Organic Certified Yoga Meditation Pillow
Avocado Green Meditation Pillow

Pillow Dimensions & Weight:
One Size: 17" x 12" x 7", 6.6 lbs
GOTS Organic Certified by Control Union.
MADE SAFE® Certified.

100% GOTS Organic Certified Cotton

For a luxurious and premium finish, we use 100% GOTS organic certified cotton in a soft, natural color. We do not use polyester fiber. Responsibly and ethically sourced from India, this durable textile provides an ideal exterior to our Meditation Pillow. Our organic cotton has received STANDARD 100 by OEKO-TEX®: Class 1 certification (19.HIN.68466, Hohenstein HTTI), to ensure no harmful substances are present as a result of processing, to include banned substances, toxic chemicals, pesticides, and dyes. Even the green thread used in the stitching and logo embroidery is STANDARD 100 by OEKO-TEX® certified (94.0.6007, Hohenstein HTTI). Reinforced edge seams are double-stitched and four heavy-duty upholstered handles complete the package.

Vegan Buckwheat Fill

We use all-natural buckwheat hulls to fill our Avocado Green Meditation Pillow. The hulls are small and sturdy and won't break down or crack, even after years of repeated use. We source our buckwheat from North Dakota.

Care

We don't recommend washing our Green Meditation Pillow in the washing machine. Spot clean your pillow with a damp, white cloth, allowing it to air dry in a sunny, breezy spot. Just a reminder, we don't recommend using bleach.

Warranty & Return Policy

The Avocado Green Meditation Pillow is covered by a 30-day trial (subject to our Trial Policy Terms) and a 1-Year Warranty.

Carbon Negative Production & Shipping

Avocado is a carbon negative business. That means we voluntarily offset more than 100% of our emissions, from resource extraction to shipping, by supporting carbon offset projects through the Bonneville Environmental Foundation. Our offset projects help mitigate climate change and support innovation in addressing greenhouse gas emissions reductions.
Learn More About Our Carbon Negative Initiatives
GO GREEN, LIVE WELL!
FREE CARBON NEUTRAL SHIPPING
Our meditation pillows ship for free via FedEx, compressed in a plain box, and typically arrive in about a week.
30-DAY TRIAL
If you decide your Avocado Green Meditation Pillow is not right for you, simply return it for a full refund.
1-YEAR WARRANTY
Rest assured: You're buying a handmade, green product proudly crafted in the California.
AVAILABLE 0% APR
FINANCING
We've partnered with Affirm®, so you can pay for your Avocado Green Mattress and bedding over 6, 12, or 18 months with rates as low as 0% APR with qualifying credit. At checkout, just select Affirm and enter some basic information for an instant loan decision.