NEW!

Organic Cotton Face Mask

Our GOTS® organic certified reusable Face Masks are made with two layers of 100% organic cotton canvas. They feature two simple tie straps. They do not use elastic or plastic. They are not particulate filtering N95 medical masks, but will provide protection and help inhibit the transmission of Covid-19.

Limit to 1 pack per household

. Non refundable.

Made and sold at our cost, not for profit.

Limit to 1 family packs per household
ORGANIC, WASHABLE, REUSABLE
America has a shortage of face masks as a result of the coronavirus pandemic. So we are doing our part to answer the call for the common good, by refocusing a large part of our Cut & Sew Department to the production of face masks. We are making these at cost, not for profit. Our "homemade" face masks are based on a publicly available pattern. They are not particulate filtering N95 face masks or considered Personal Protective Equipment (PPE). However, the CDC now recommends that all Americans wear a cloth mask or covering when going out in public because of mounting evidence that infected people without symptoms can spread the virus.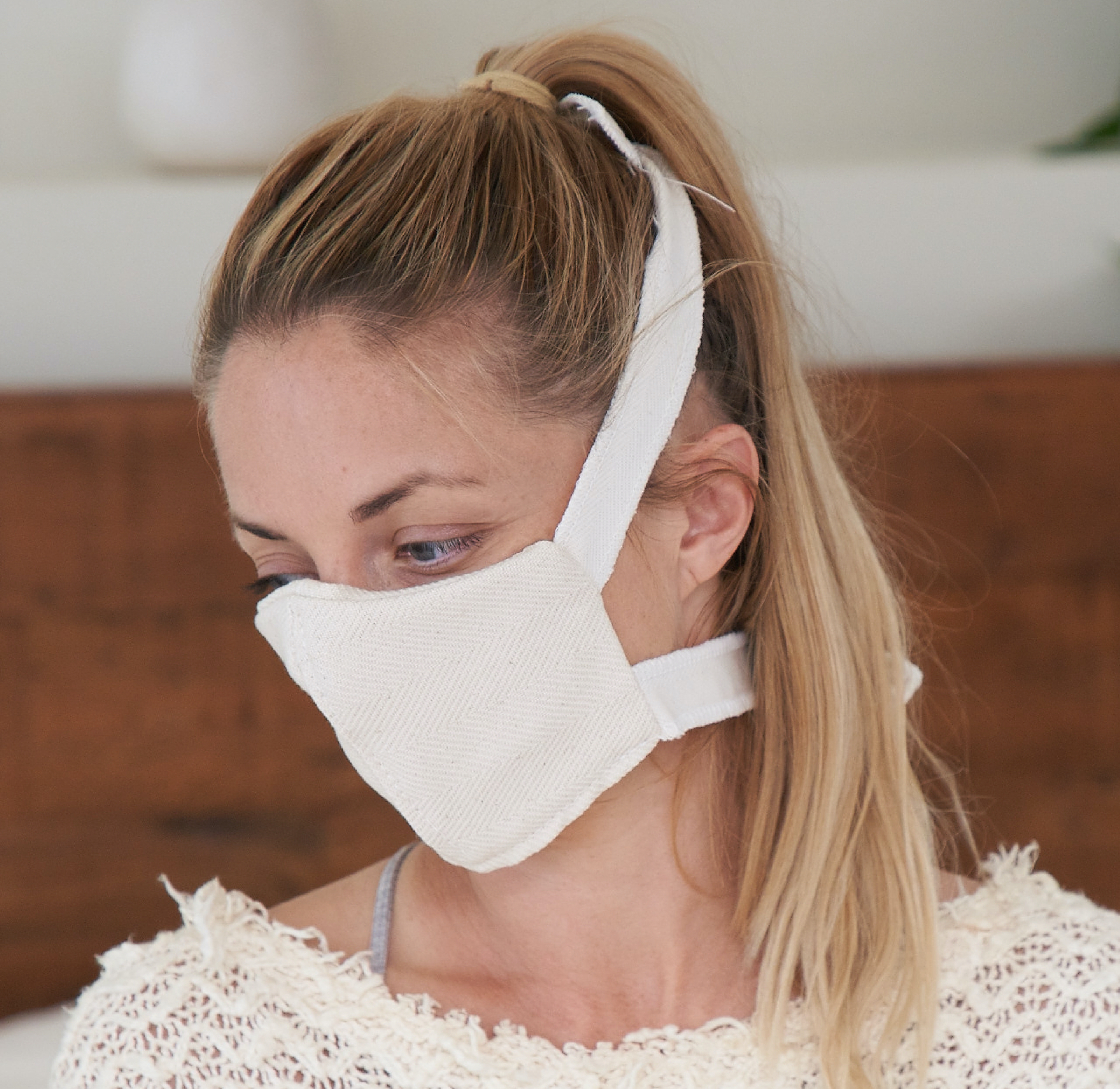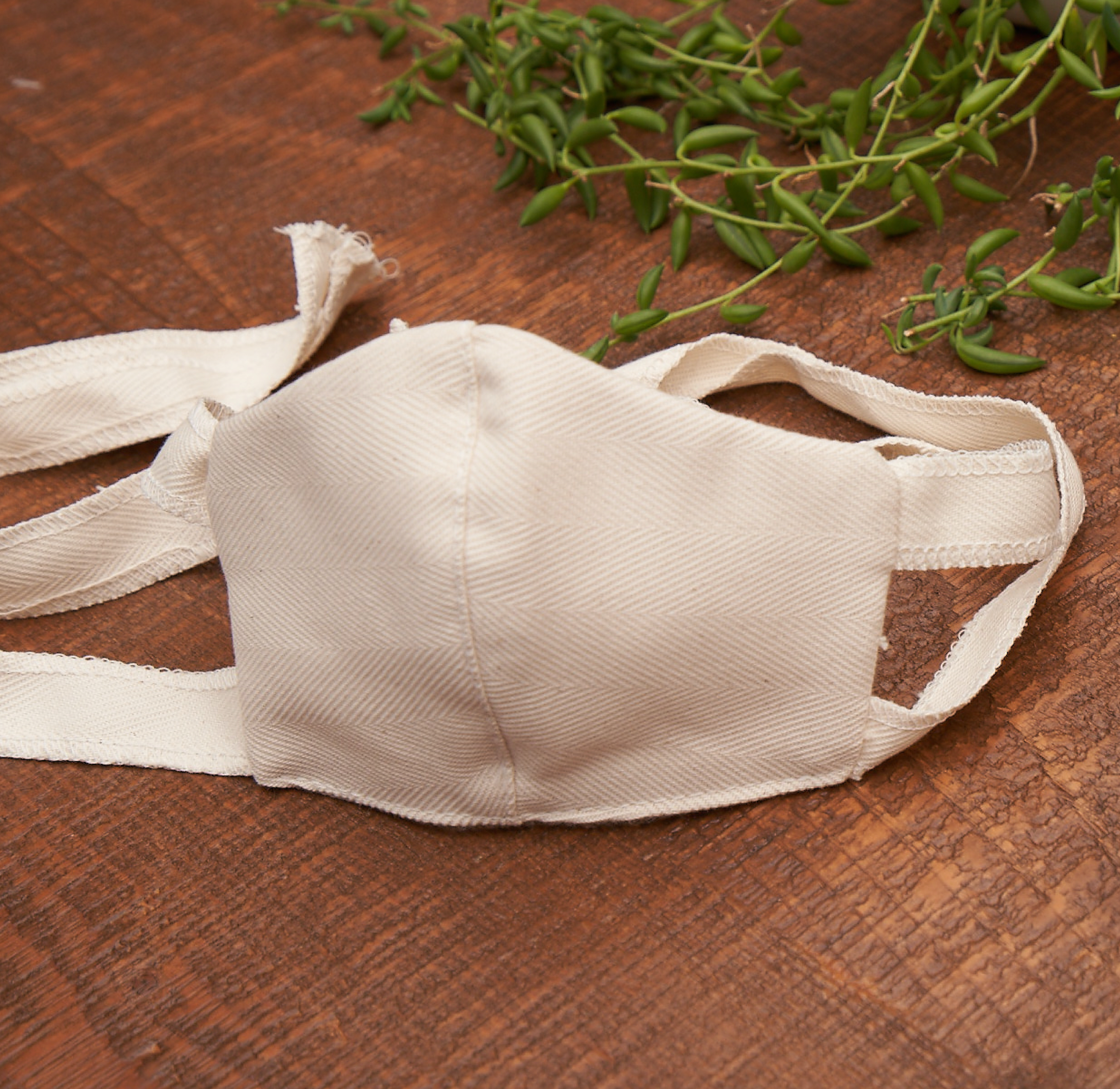 FOR THE
COMMON GOOD, NOT FOR PROFIT
To be completely transparent, it costs us $3.25 to make each reusable face mask, including material and labor. FedEx shipping is included at $10 per pack. Therefore, our 4-pack of adult masks costs $23. Our family pack contains four adult and four child face masks and costs $36. All face mask orders are limited to 1 per household.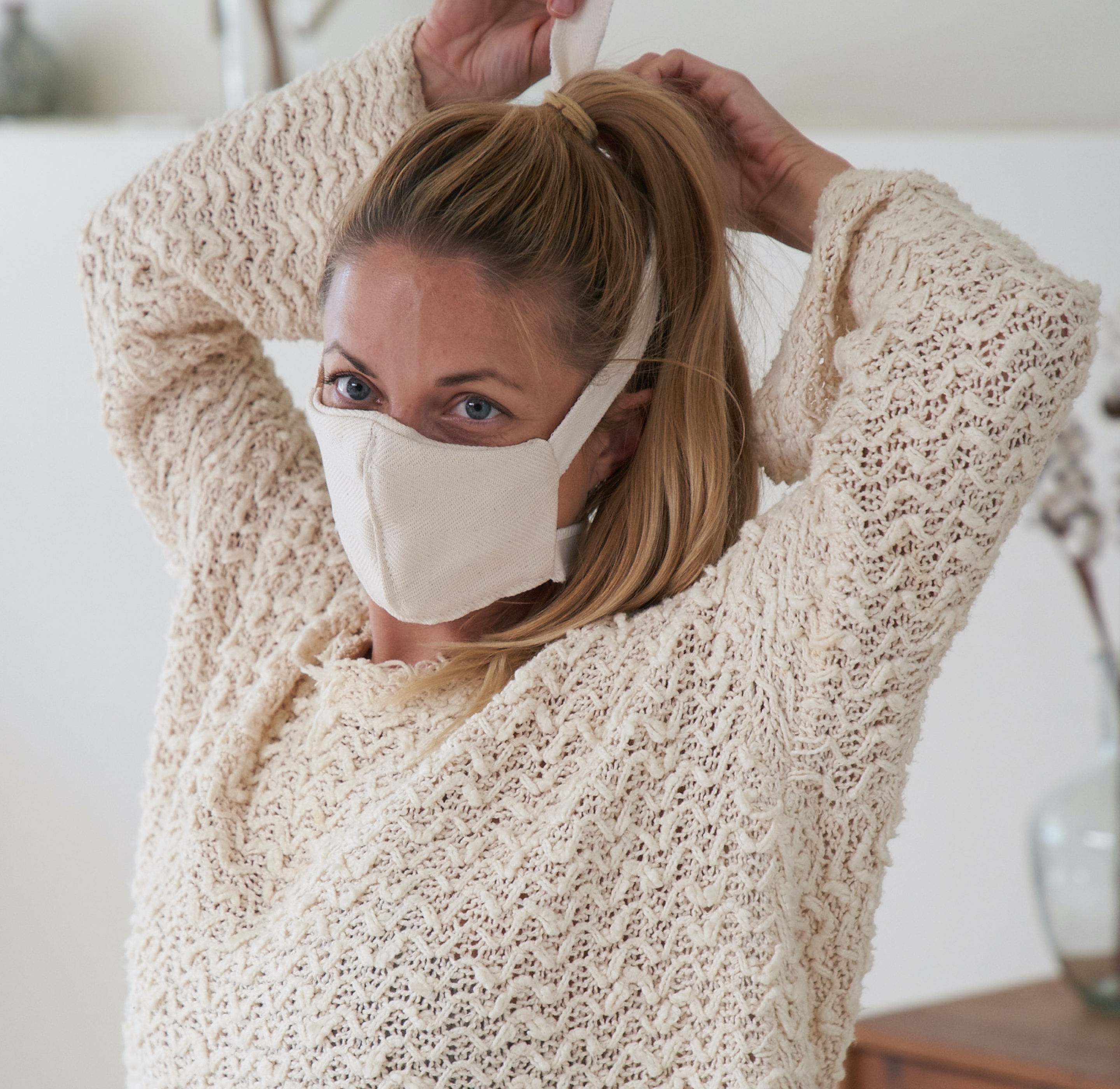 ORGANIC & NON-TOXIC
Our washable face masks are made with only 100% GOTS organic certified canvas. We use two 7-ounce layers for structure and proper airflow. The cotton canvas has a durable herringbone pattern, and features a STANDARD 100 by OEKO-TEX®: Class 1 certification (15.HIN.75800, Hohenstein HTTI). No single-use plastic, microfibers, elastic or chemicals are used. And because they only use 100% natural materials, they're even biodegradable.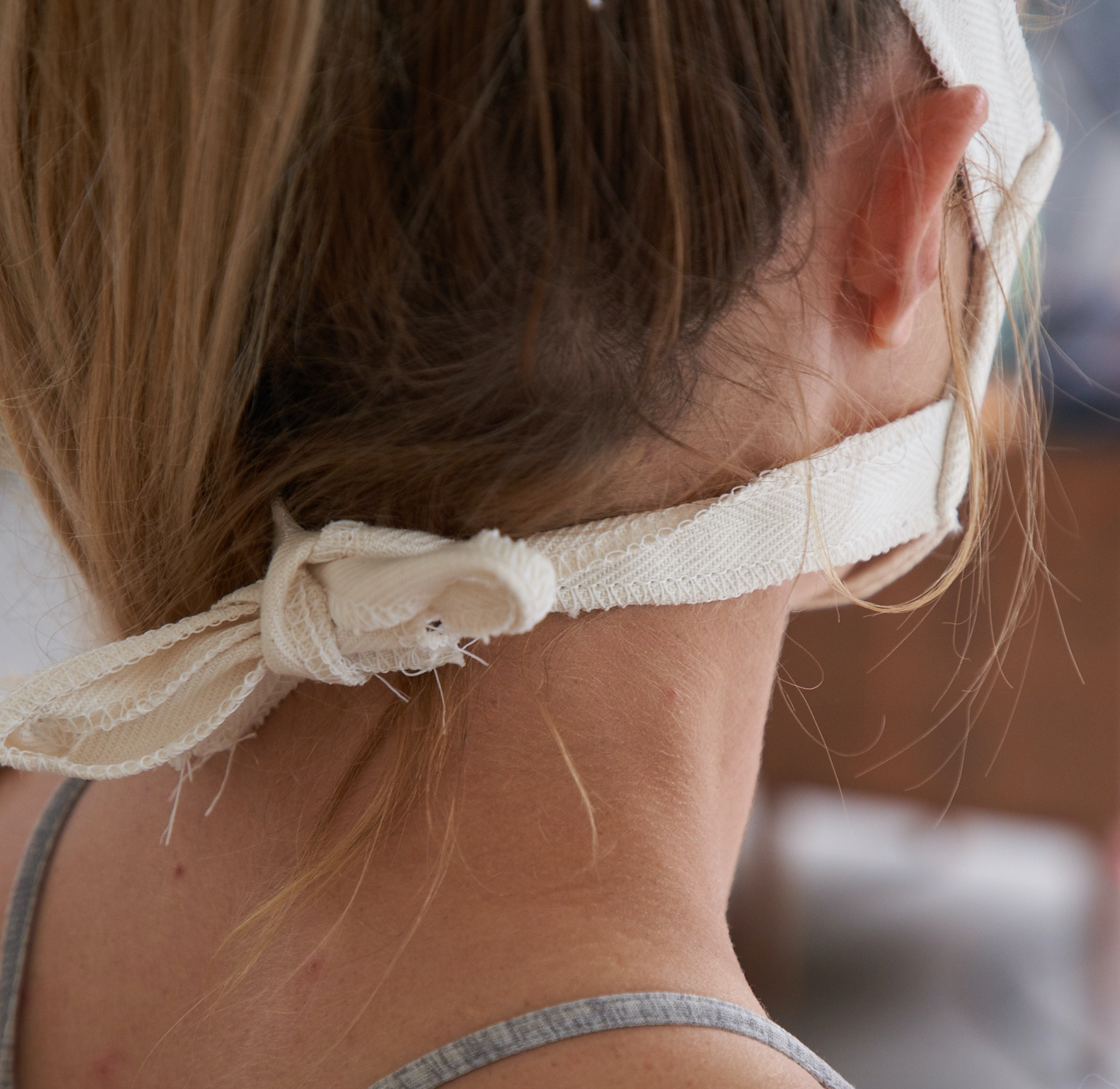 WASHABLE & REUSABLE
The Avocado face mask is machine washable: Use the warmest water setting available. The CDC recommends adding Clorox® Disinfecting Bleach to the wash, which is expected to be effective against Covid-19 based on data for harder-to-kill viruses. Wash your hands properly after handling the masks. They can be air dried or machine dried on low heat, but be sure they are completely dry before reuse. Our packs of four and eight reusable face masks are intended to make daily use easier to manage, by providing enough masks for some to be in the wash while others are being used.
THE NEED FOR FACE MASKS
As coronavirus continues to spread, the biggest fear for medical professionals is a lack of personal protective equipment. Avocado's face masks are not intended to replace the medical grade N95 masks, but since the disease spreads by respiratory droplets, they are still a barrier for those exhibiting symptoms of Covid-19 or medical professionals attending to sick patients. The Center for Disease Control says that when no face masks are available, healthcare professionals should use homemade masks when treating patients with Covid-19. For those who are not healthcare providers, our face masks are an alternative that won't reduce the availability of the medical-grade N95 face masks for those who need them most. Doctors say that even if cloth coverings only reduce transmission to and from each wearer by half, that would reduce the chance of spread by 75 percent, reducing the exponential growth of the disease.
We Must Flatten the Curve
We all must do our part to prevent the spread of coronavirus and save lives. Current projections show that our medical system does not have the personnel, beds, or equipment to care for all who will need medical treatment. That's why it's essential to slow the spread of Covid-19 through social distancing and protective equipment. By "flattening the curve," we can help ensure the infections and hospitalizations occur over a longer period of time and don't overwhelm our medical system and cause a higher death rate.
BULK FACE MASK AND
HOSPITAL BEDDING NEEDS
Avocado is ready to help with bulk orders for medical, government, state, and local use. We're able to provide hospital-grade mattresses, shelter mattresses, quarantine mattresses, medical bedding needs, and more. All products are manufactured in California in our organic certified factories in accordance with OSHA guidelines.

For more information, please email Contracts@AvocadoGreen.com.
CAPACITY & COMPASSION
Avocado is proud to be one of the first brands to start making reusable, not-for-profit organic face masks. Each mask is handmade. Since we started, we've produced more than 30,000. We are now making 4,000 to 5,000 face masks a day. Output is increasing. Within one week, we should reach 10,000 - 15,000 washable masks per day. Even so, we have limited the number of packages per order so we can help more people. At the same time, we have been juggling priorities — responding to the urgent needs from the medical community who are also in need of our non-medical masks. So we ask for your understanding and patience as we do our best to support this pressing need for everyone.